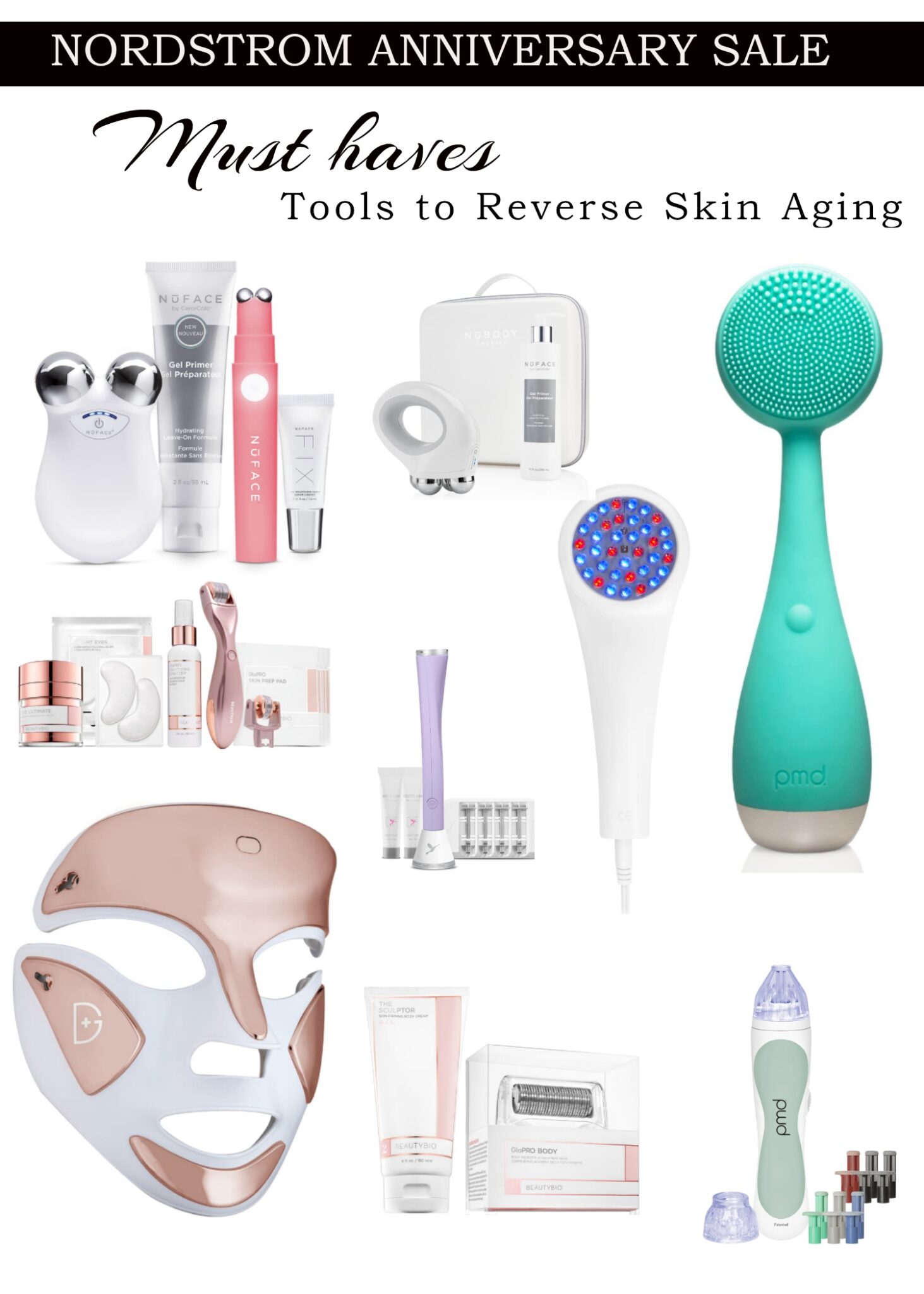 No doubt, beauty trends change with the speed of light, but to keep up with them, we need young skin. After all, our skin should be able to pull new trends now and then. We know what a struggle it can be to maintain the glow of our skin or to reverse the aging. Long beauty rituals, treatments, and so on, the list continues. What if we tell you that this struggle can come to an end? No, don't worry, it's no clichéd home remedy. As the Nordstrom Anniversary Sale is busy keeping us happy with such amazing deals, we found another happy potion! The biggest retail sale is featuring the coolest anti-aging tools. It seems like this sale didn't really miss a chance to pamper our skin. Let's deep dive into our list of favorite tools, which is a far cry from the clichéd home remedies and treatments!









Everyone has their unique skin type and skincare solutions. This Nordstrom Sale Season, gift yourself the joy of happy skin. Pick what works best for you, from FancyCorrectitude's exclusive picks-

Hope you find the product that helps you age gracefully.