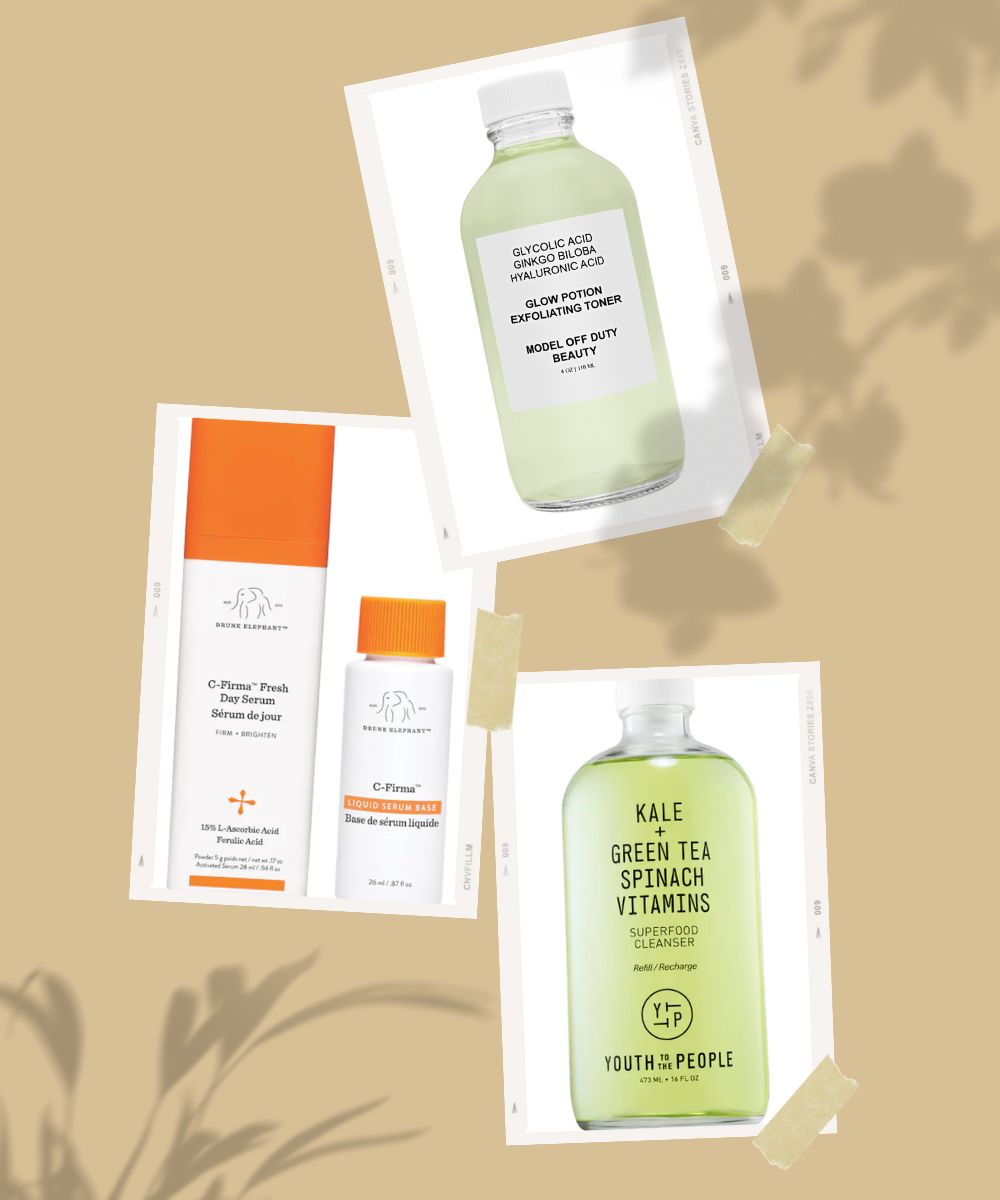 While there are a million different ways, your day could turn out, a self-care sesh before you actually start your day can definitely help you start right. In fact, regardless of whether you're a morning person or not, you need to set aside a few minutes for your quick morning skincare routine. That's simply irrefutable.
However, when it comes to the products you must pick for your morning regimen, you must keep in mind that every skin type has different requirements. As a matter of fact, everyone has unique needs, and that is why skincare shopping has to be one of the toughest tasks ever. Lucky for you, we like to steal your stress away. Yes, we have done all the heavy lifting and curated an ideal quick morning skincare routine that should fit almost everyone. So, here's to starting your day the right way with this list of 7 skincare picks that'll make your morning skincare routine effortless.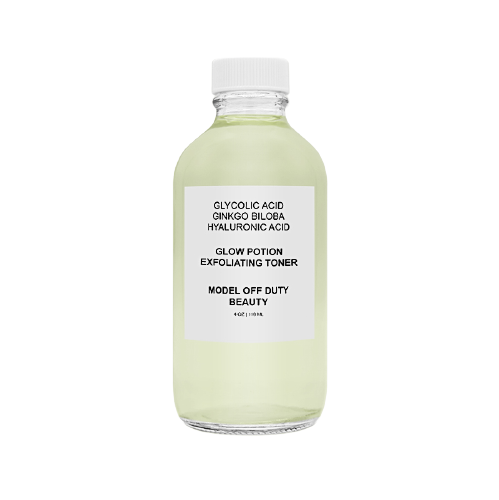 Model Off Duty Beauty Glow Potion Exfoliating Toner
If you really want to start your daily routine the right way, you must begin with an exfoliating yet gentle toner, and we highly recommend using this terrific toner by Model Off Duty Beauty. This clean beauty product has the power to nourish your skin while improving the effectiveness of the entire routine. Incorporate the Glow Potion Exfoliating Toner into your morning skincare routine for its effective yet non-abrasive powers to instantly heal, soothe, and balance your complexion in just one step.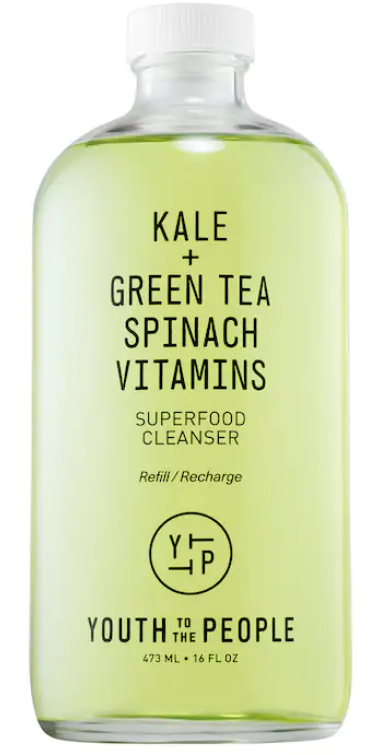 Youth To The People Superfood Antioxidant Cleanser
Another particularly invigorating product we'd like to recommend is this natural antioxidant-rich facial cleanser by Youth To The People. This cleanser is all you need to cleanse your face in the best manner possible with all-natural ingredients. This gel-based cleanser is all you need for brightening your mornings.
Dr. Brandt Skincare Microdermabrasion Age Defying Exfoliator
Another essential product for your morning regimen is this Microdermabrasion Age Defying Exfoliator by Dr. Brandt Skincare. This product is the perfect pick to banish any signs of aging. But, the best part is it is incredibly effective and gentle at the same time. You need to incorporate this age-defying product to achieve a significantly smoother, clarified-looking skin.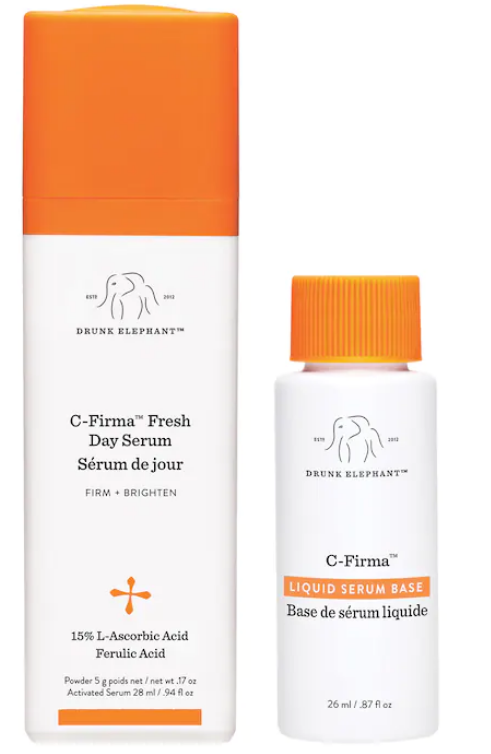 Drunk Elephant C-Firma™ Fresh Day Serum
You must consider adding this vitamin C day serum to your morning routine. This serum can deliver firmer, brighter, and plumper-looking skin with the power of all-natural antioxidants, vitamins, and fruit enzymes. Plus, it is suitable for all skin types.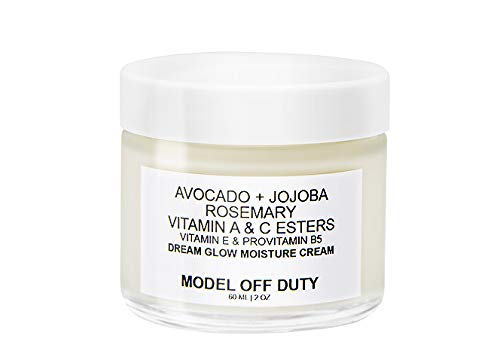 Model Off Duty Beauty Dream Glow Moisture Cream
Your morning skincare routine is simply incomplete without this clean beauty moisturizer. The Dream Glow Moisture Cream is the perfect product for an oil-free yet optimally hydrated glow. With the nourishment of all-natural and vegan ingredients like avocado oil, jojoba oil, and rosemary leaf extract, this moisturizer is the ultimate skincare dream come true. You must use it for visibly brighter, hydrated, and smoother-looking skin.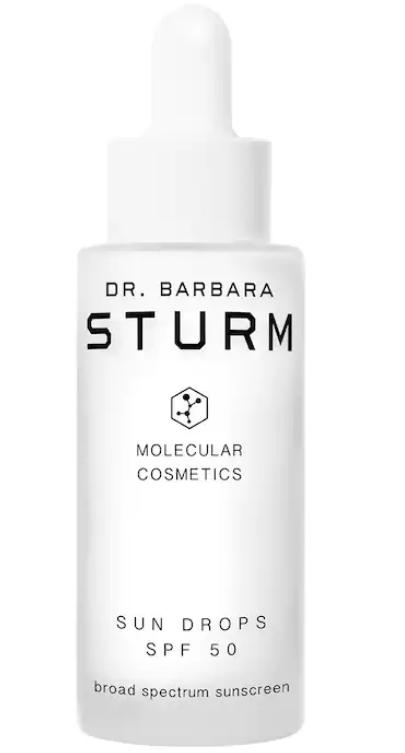 Dr. Barbara Sturm Sun Drops SPF 50
Your morning regimen has to have an SPF-rich product; that's why we have picked out this innovative serum-based sunscreen. With the protection of SPF 50 sun protection, this product is all you'll ever need to defeat any signs of sunburn and photo-aging. Plus, it's safe for all skin types.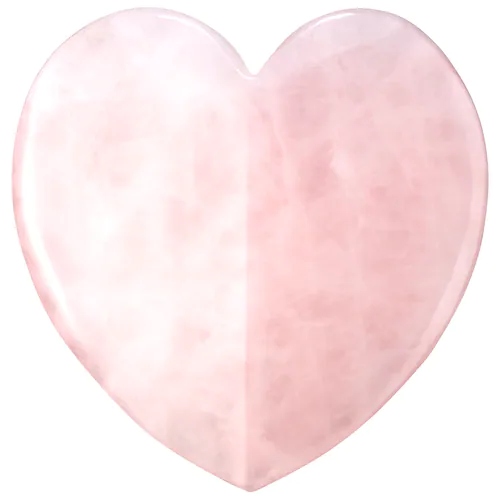 Kora Organics Rose Quartz Heart Facial Gua Sha
Another product that we highly recommend for happier and more energetic mornings is this Rose Quartz Heart Facial Gua Sha by Kora Organics. This little heart-shaped beauty product has the power to banish any signs of puffiness, inflammation, and stress. This has to be the only anti-aging product that delivers immediate results. Pick this for a well-contoured and sculpted face.