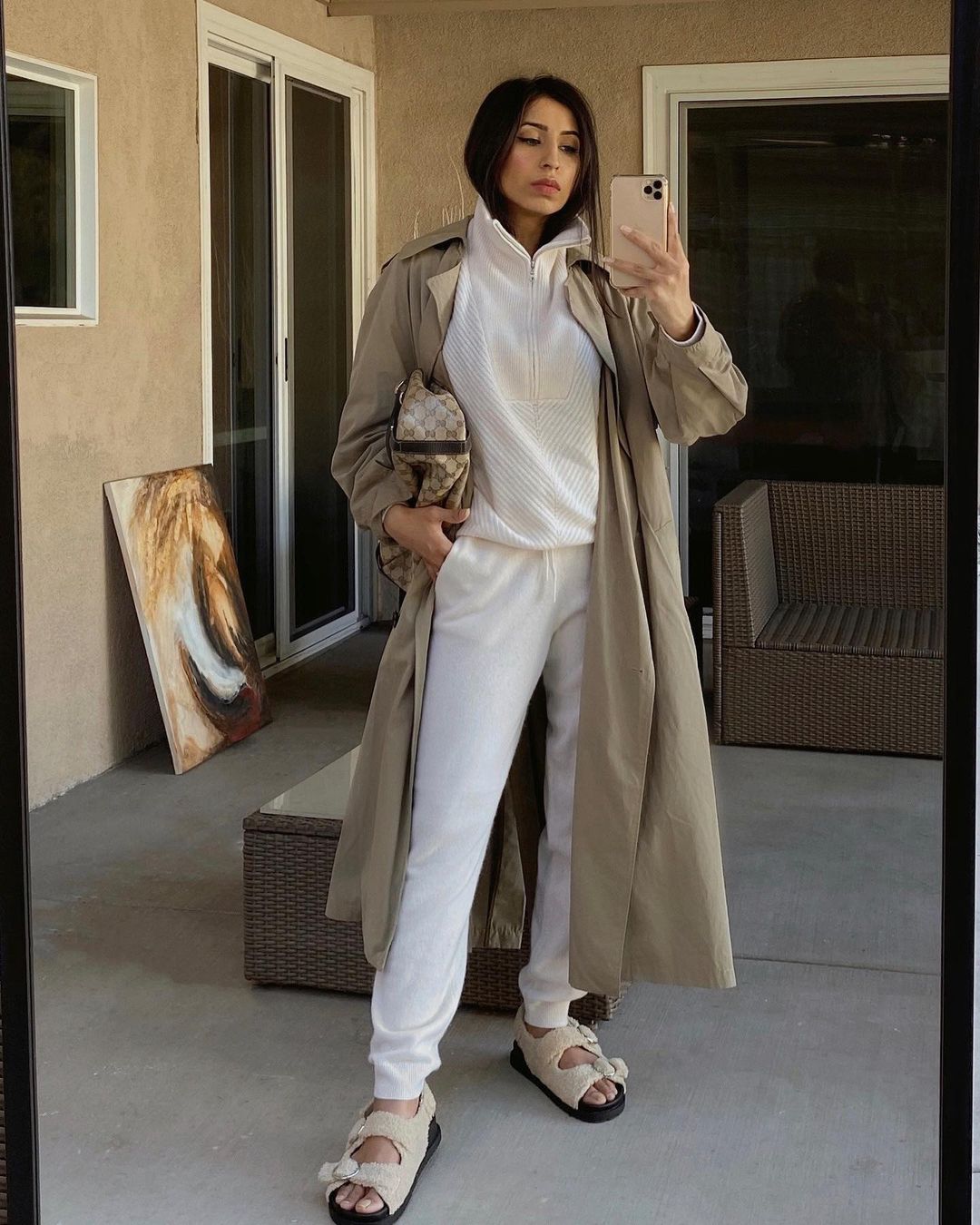 When it comes to seasonal shopping, the philosophy is to splurge on affordable trends. Not every sartorial craze that hits the Instagram feed is costly. So, to make it easier for you, we have curated the best trends that are easy to wear and will do favors to your bank account too. You don't have to curb your habit of staying in trend to save money; these affordable trends will have your back. You will also find visual inspiration from Instagram that'll help you achieve the perfect cold-weather look.
Not only this, but we also picked of-the-moment pieces that'll let you slay these trends. Swapping in one of these items will totally upgrade your outfits for the entire season. Whether it be an open back top, relaxed leather pants, or knit shorts, these cute and comfy items will fill up your fashion diary with new styling ideas.
1. Open Back Tops 
Open-back tops have the right noise in the fashion world these days. They look elegant and sassy at the same time, so why not get your hands on these?
Saffron Open Back Sweater ($128) $87.04
Melrose Backless Top ($79)
Nima Bodysuit ($128) $77
long Sleeve Sexy Back Midi Dress ($29)
2. Quilted Coat 
Quilted coats are also taking the fashion world by storm. Every time you open Instagram, we bet you'll find fashion people flaunting quilted coats and why not? They look chic and feel warm too!
Quilted Jacket ($79.99)
Quilted Hooded Coat ($200) $129.90
The Cotton Quilted Jacket ($98)
700 Fill Power Stretch Down Parka ($289)
3. Loose Leather Pants
Relaxed leather pants are everything your wardrobe needs right now. Thanks to their slouchy fit, they won't be going out of trend anytime soon.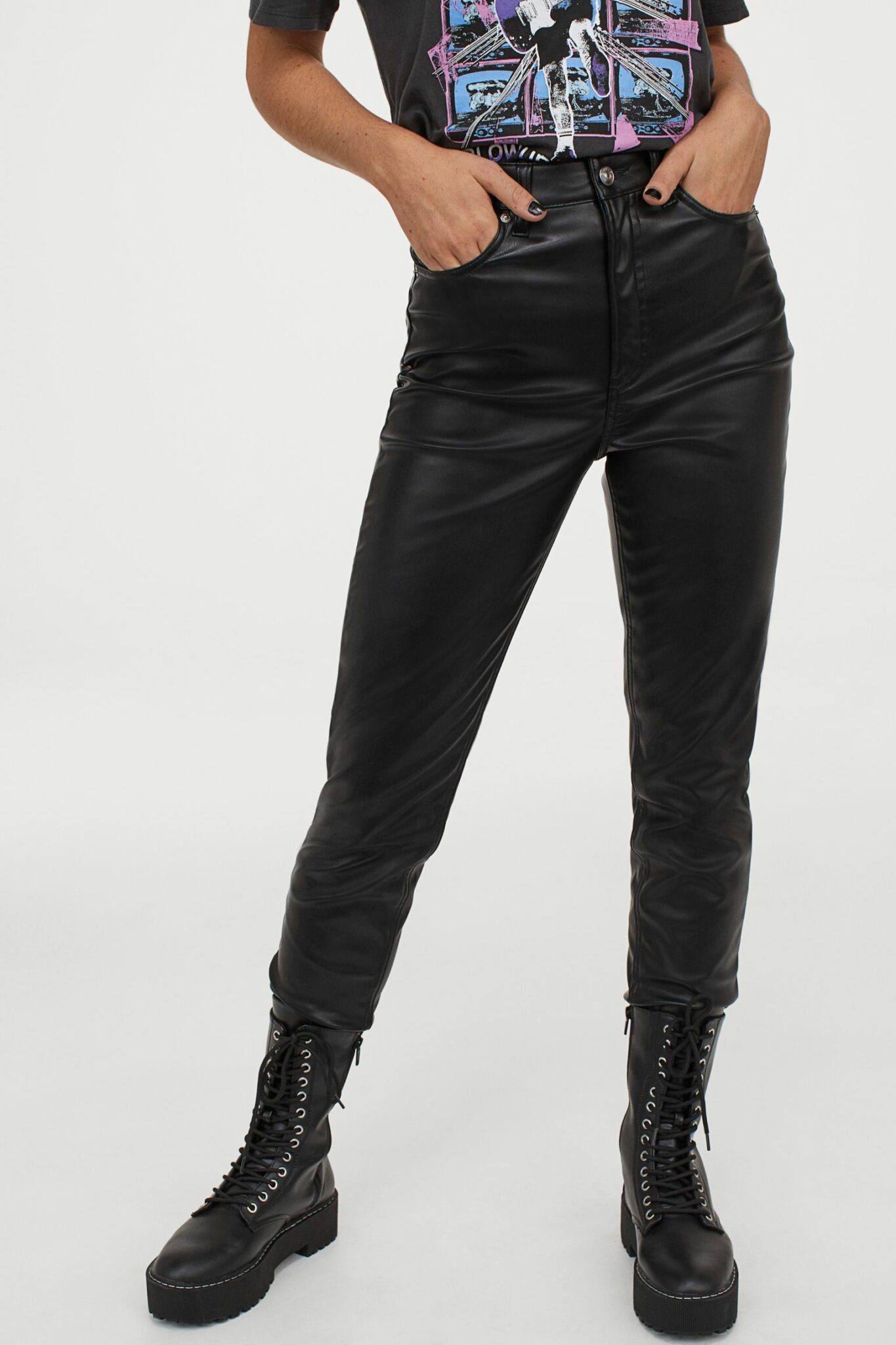 Faux Leather Pants ($29.99)
Faux leather culotte pants ($59.99) $35.99
Jersey leather-look tapered trousers in forest green ($56)
Vegan Leather Wide Leg Pant ($99.95) $49.99
4. Arm Warmer 
Replace your basic and weary sweaters with arm warming sweater. The funky look and glam touch of this trend can turn up the fashion quotient of any outfit, literally!
Beige Cutout Super Cropped Sweater ($55.98) $27.99 
Turtleneck cropped knit_Baby Blue ($137)
Cable Detail Knitted Arm Warmer ($35) $18 
5. Knit Shorts 
Missing those summer shorts? No worries these cute knit shorts are the perfect replacement. They are so snuggly and warm, you would never want to take them off.
Cable-Knitted Short ($49.99) $31.99
Comfy Cozy Knit Sweater Shorts ($42)
Gal Knit Top and Shorts Lounge Set ($76) $19
Ribbed-knit shorts ($167) $100
6. Shearling Slippers
Now bid goodbye to tippy toes because these shearling slippers are cozy and soft. Not only this, their cute charm is irresistible too.
Glyn Genuine Shearling Lined Sandal ($275) $225
Jeane Slipper ($60)
Fluffette Slipper ($89.95)
Buckle Faux-Fur Sandals ($79.99) $59.99
7. Knit Coords 
Need something that is comfy for lounging at home and cute for casual outings? Knit sets will be the perfect choice for you. They are ultra-comfortable and adorable too!
The Knit Lounge Set ($250) $200 
knitted sweater and shorts co-ord in light green ($69)
Rib-knit Sweater ($19.99)
Wide Leg Knit Pants ($89.95)