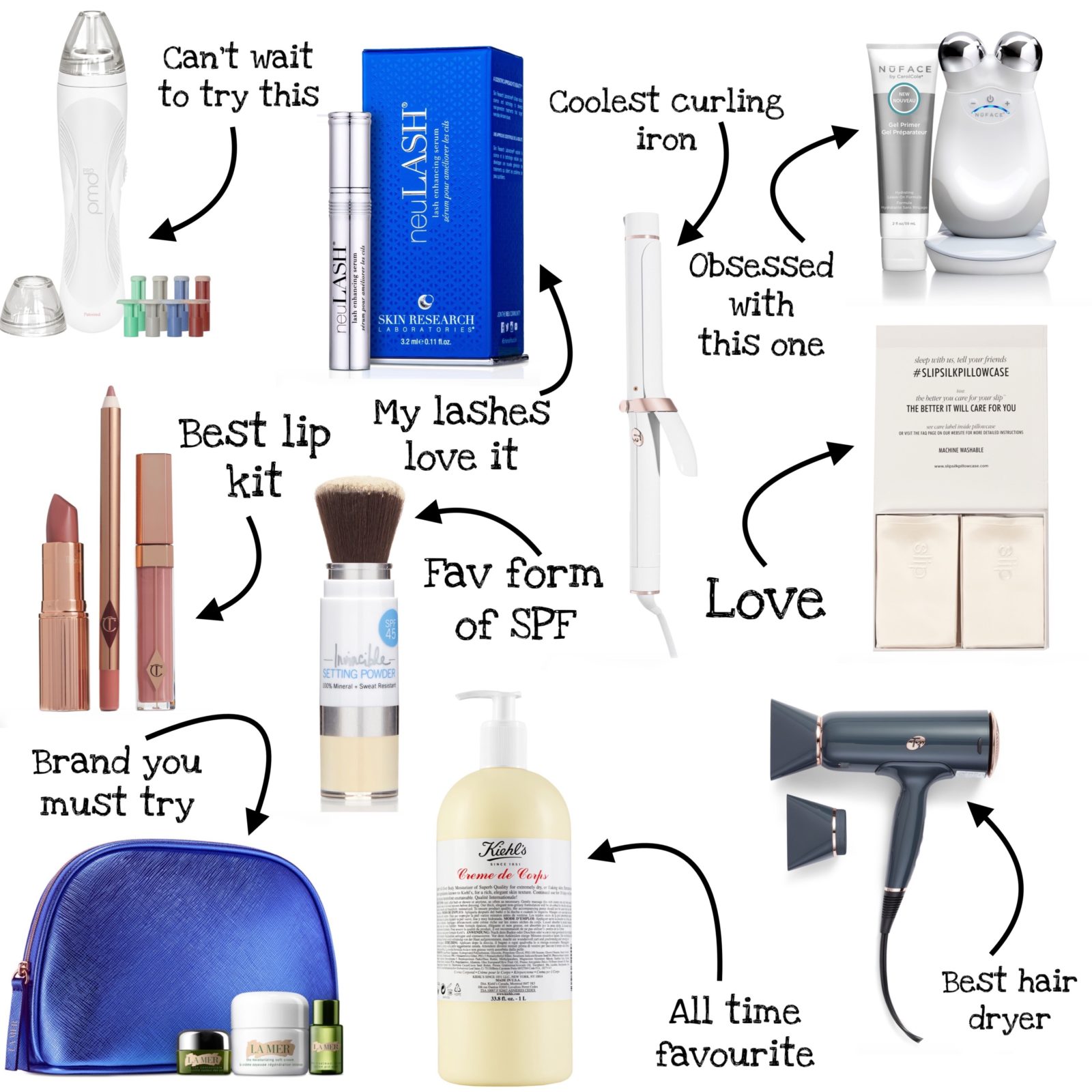 Most of you know the most awaited sale of the year is going on i.e. The Nordstrom Anniversary Sale! I love to stock up my beauty rack as much as I love stocking my closet with the latest fashion! Here are some of my beauty picks from the Nordstrom Anniversary Sale.
Personal Microderm Pro Device
I'm really excited to try this one! I've heard a lot about it and I couldn't resist myself from ordering it. I've tried other products from this brand and I'm sure this one's gonna be as good as them!
Neulash Lash enhancing Serum
This product is a total boon! I've been using this since quite a long time and the results are amazing! I'll surely recommend this product to everyone who wants thicker and longer eyelashes!
NuFace Trinity Facial Toning Device
This one is my current favorite gadget! I use it along with the gel primer to exfoliate and cleanse my skin. It almost feels like a manual facial and my skin feels rejuvenated, thanks to NuFace Trinity Facial Toning Device.
Charlotte Tilbury Pillow Talk Full-Size Lip Kit
I'm in love with this one since the past few months! The perfect shade compliments every look, throughout the day! If you haven't tried this one yet, I'd definitely recommend you to! Trust me, you'll love it.
Supergoop! Invincible Setting Powder SPF 45
This is probably my favorite form of SPF that exists! Unlike liquid sunscreens, it does not make your skin look oily as it blends in perfectly with your skin! It comes with a brush to simplify the use even more!
La Mer Mini Miracles Set
This set comes with 3 amazing products that rejuvenate my skin like no another! The treatment lotion hydrates my skin and makes it look more even, the eye concentrates deeply conditions and helps to dissolve the appearance of dark circles and my all-time favorite, the moisturizing soft cream soothes my skin completely! This set is truly miraculous!
T3 Singlepass 1.25 inch Curling Iron
I was really excited to open this product as I love curling my hair at times. My hair is naturally straight and I love it but sometimes a change feels great! It helps you in getting soft, smooth curls while causing minimum or no damage to your hair!
Kiehl's Jumbo Creme De Corps Body Lotion
One of my all time favorites, the Keihl's Jumbo Creme De Corps Body Lotion is something I can never miss out on during the Nordstrom Anniversary Sale! It has a subtle smell and lasts really long.
T3 Cura Hair Dryer
I'm in love with this hair dryer since the very first time I used it! It dries my hair really fast and makes it look smooth and lively! I was really happy to see it in the Nordstrom Anniversary Sale and this was probably the first product that I ordered!
…

…
I'm loving the Nordstrom Anniversary Sale and I really can't keep my hands off from ordering! Do not forget to share your favorite product from the sale with me!