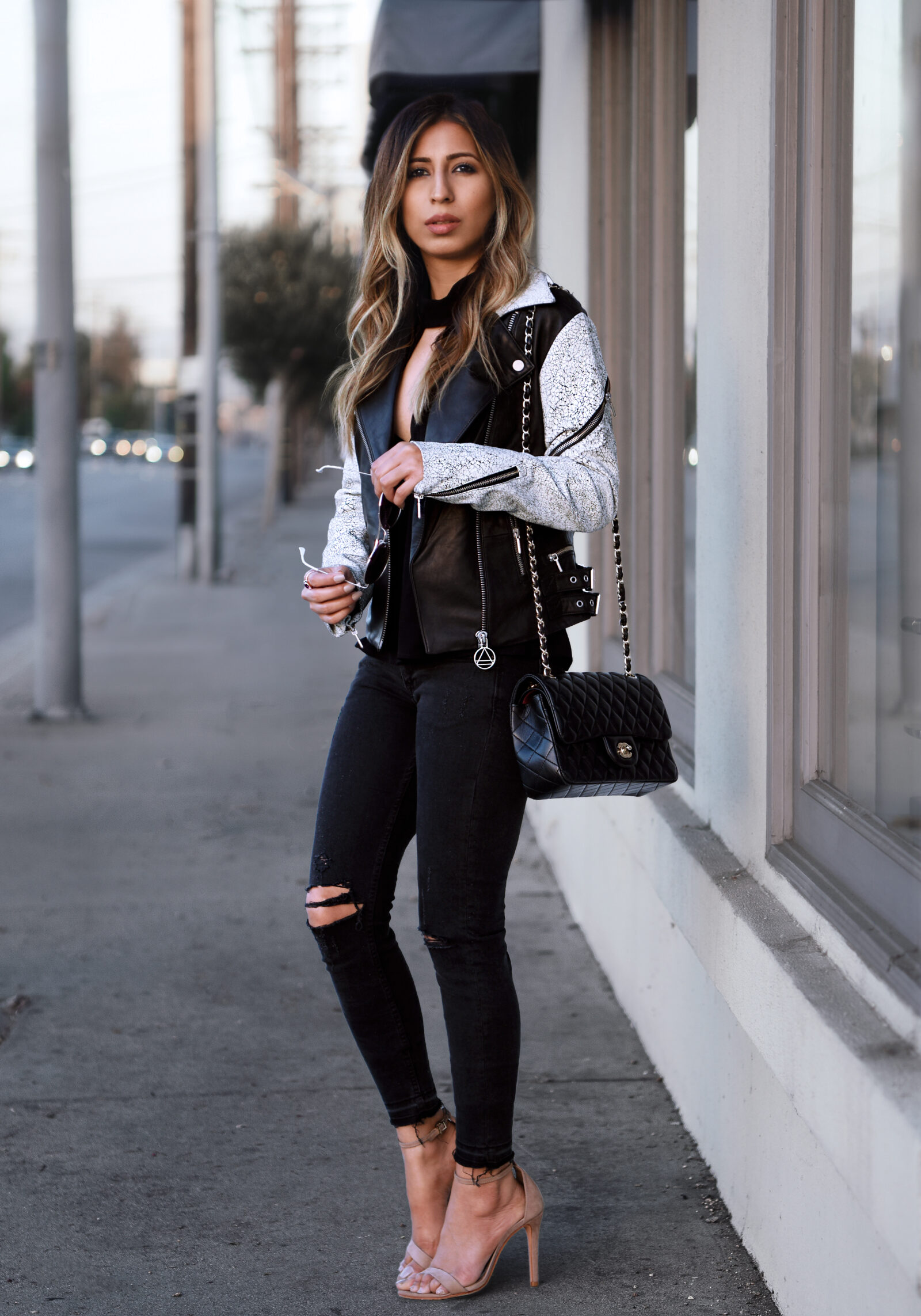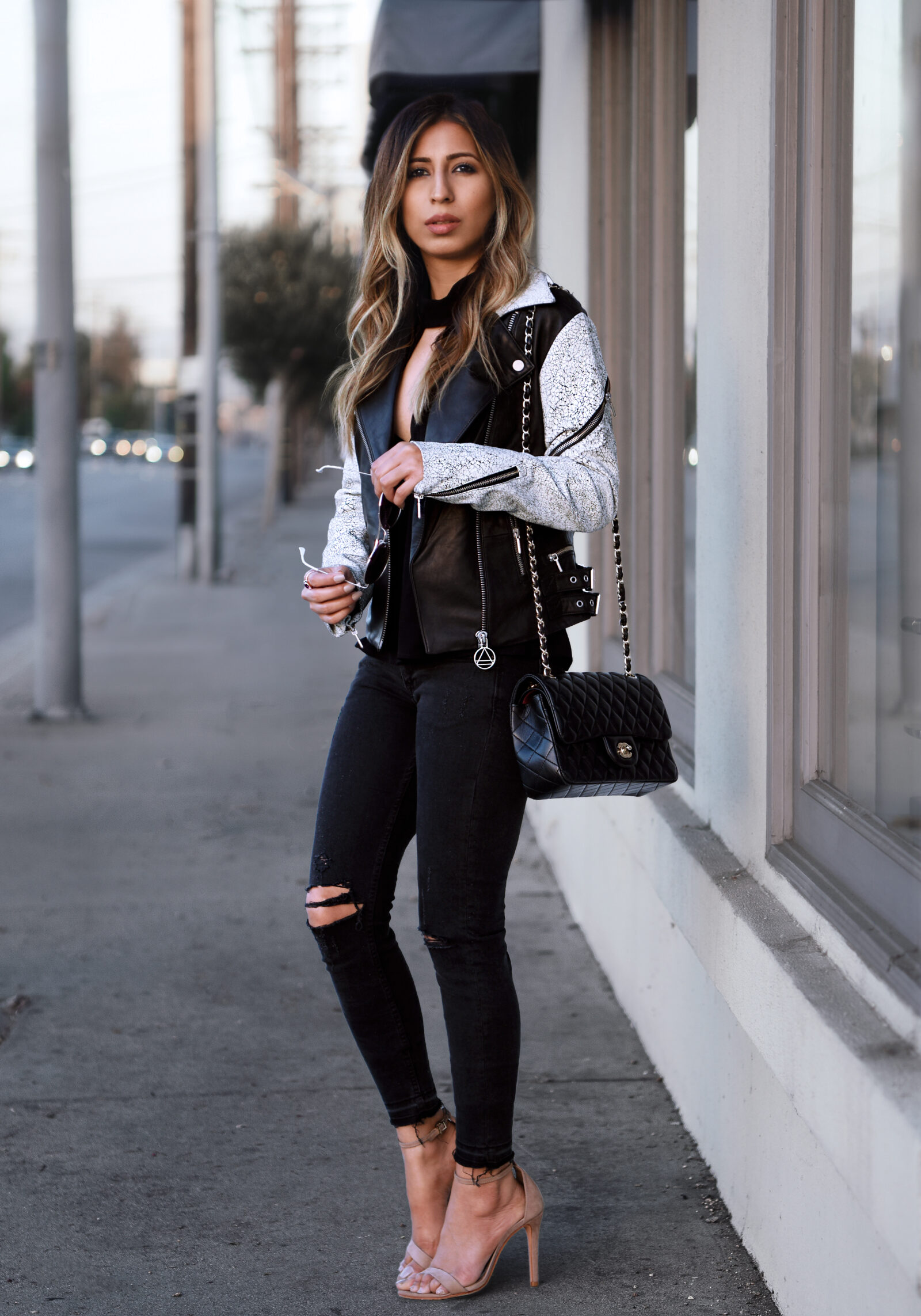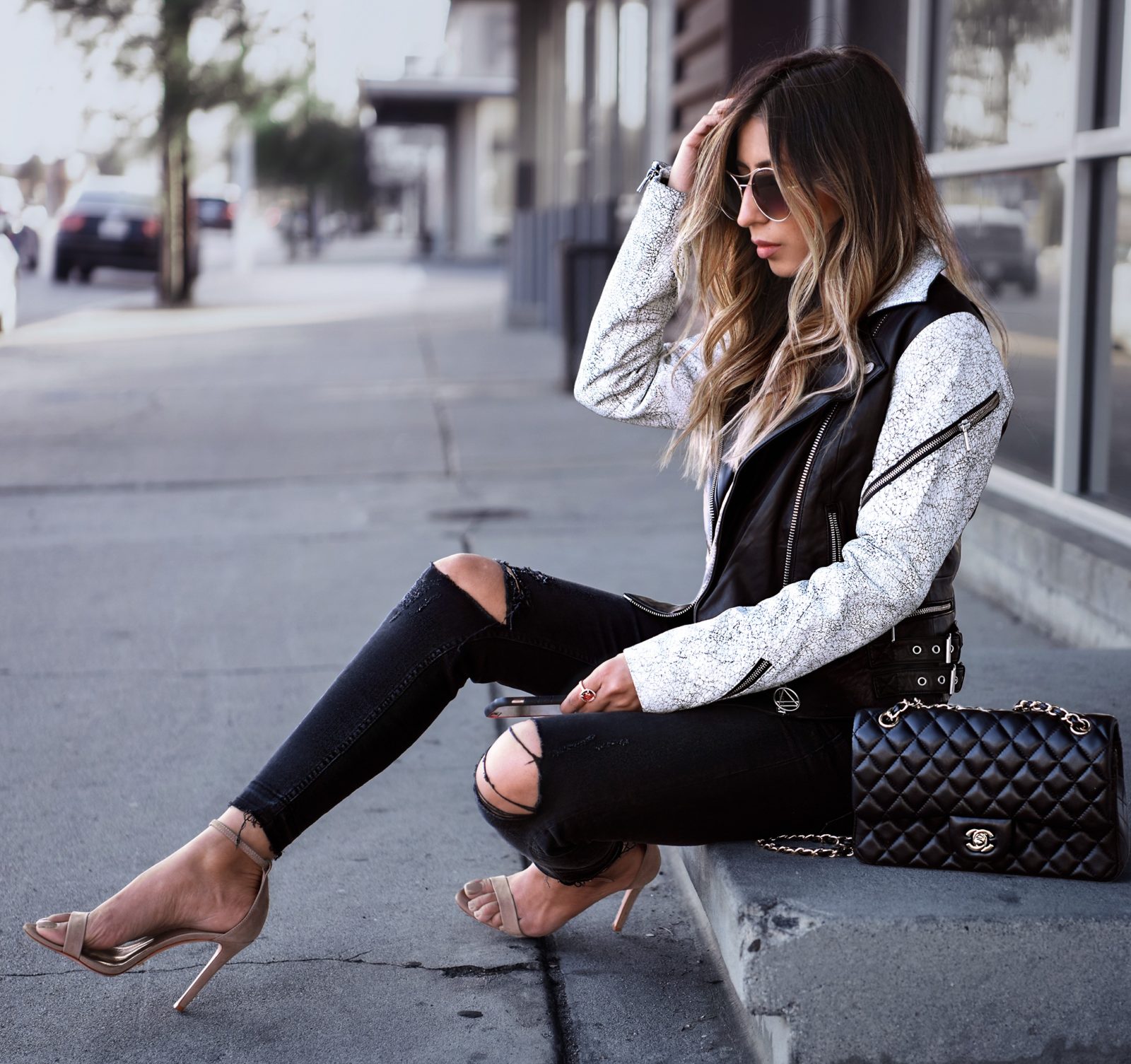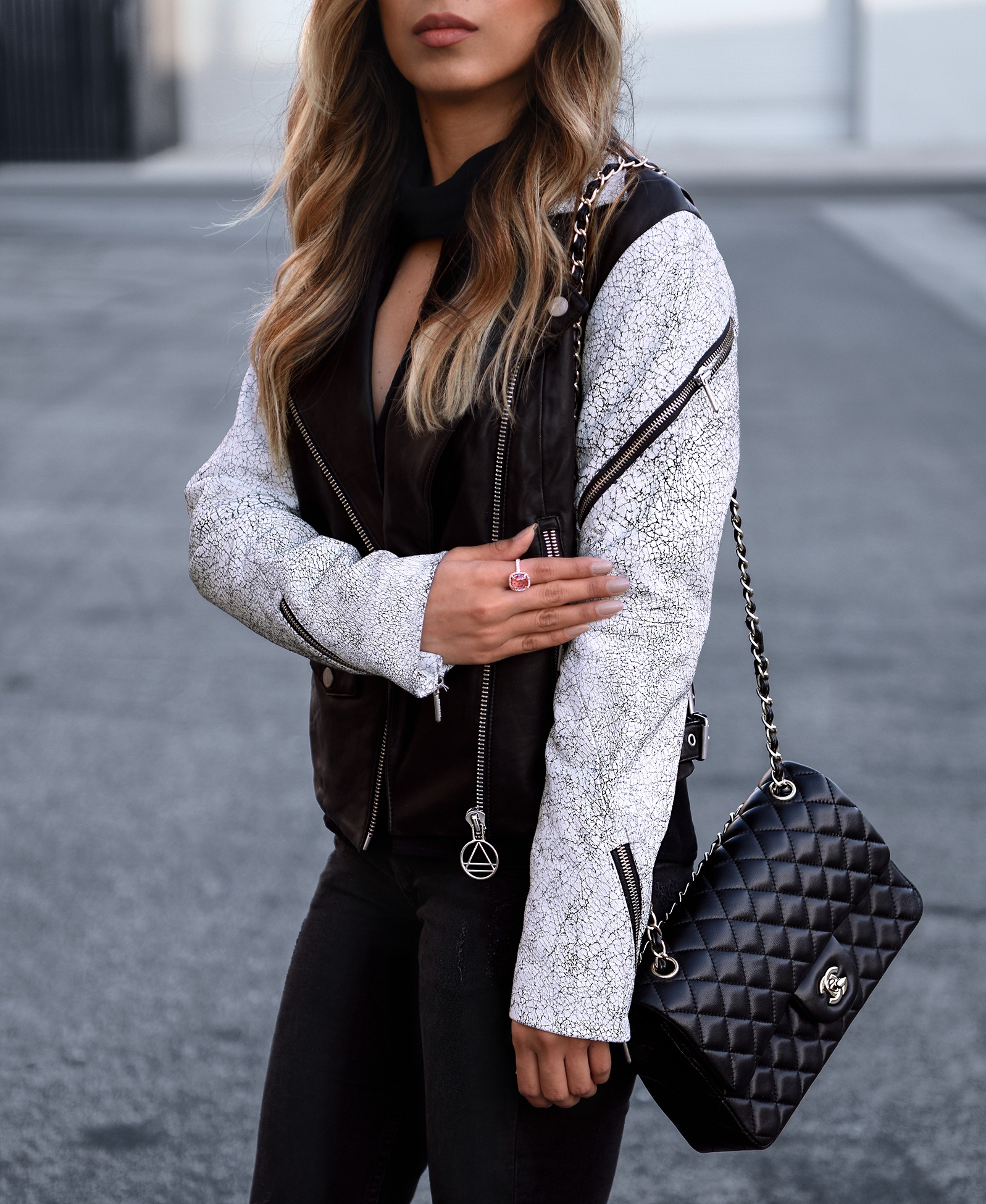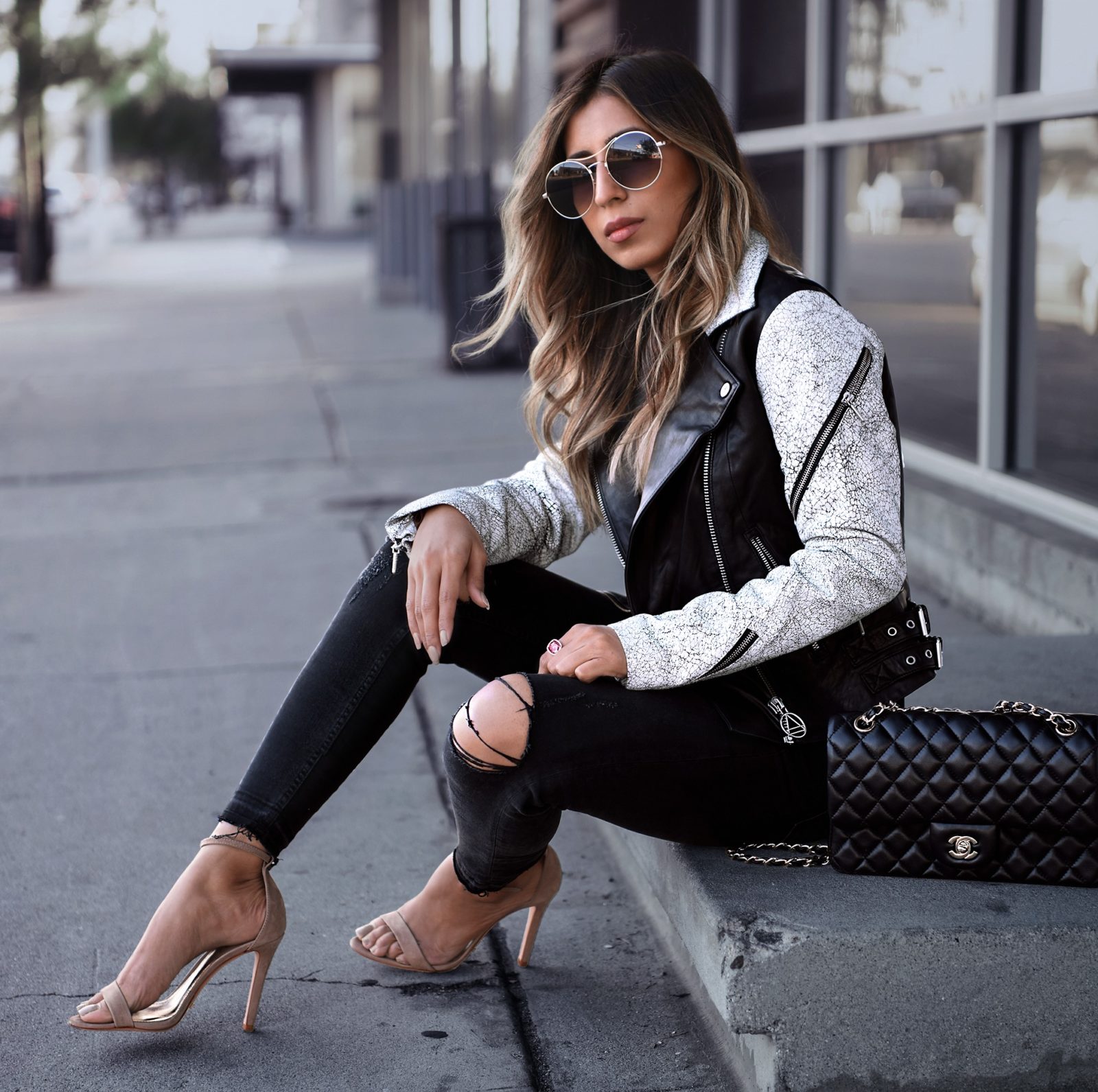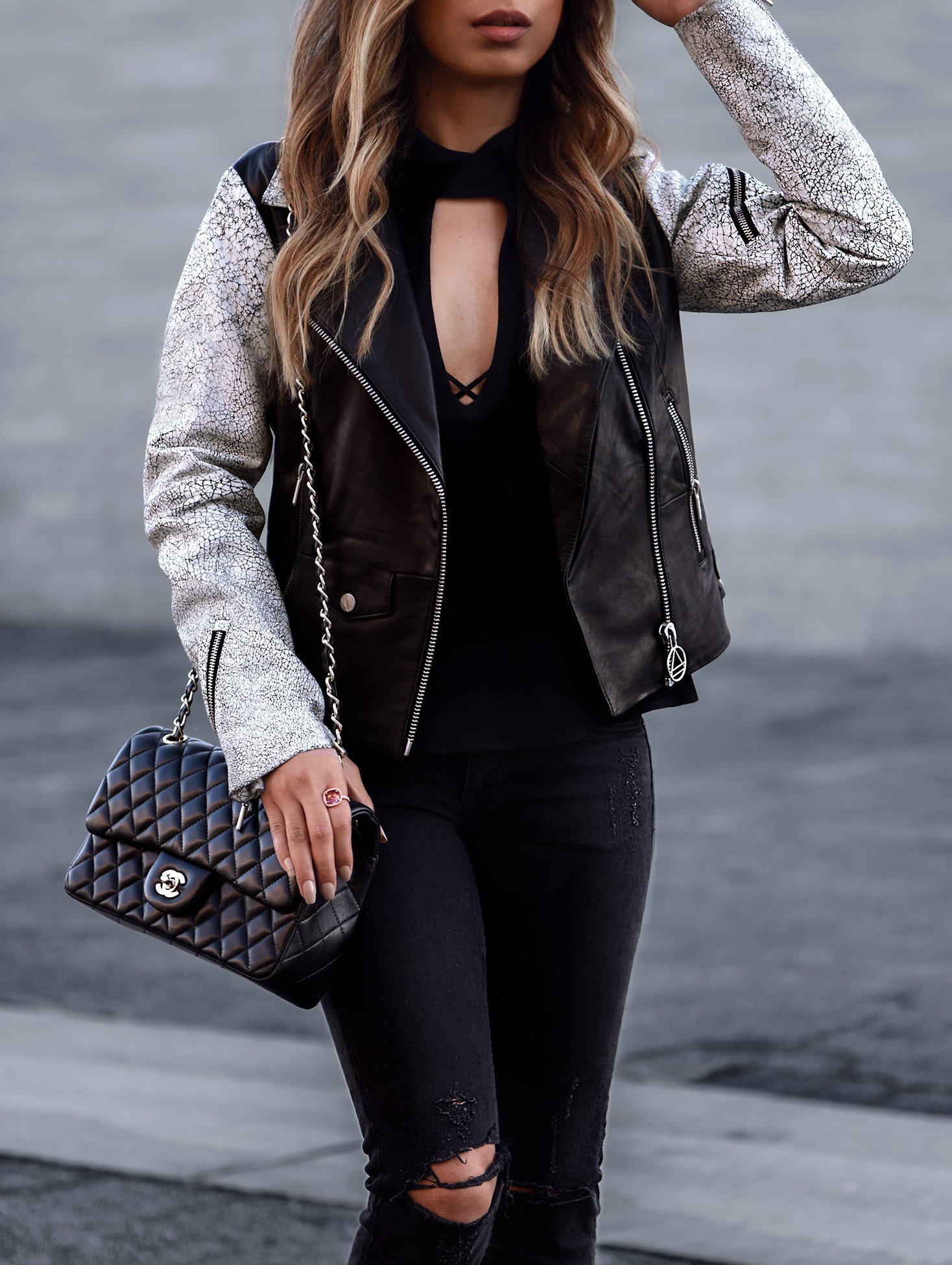 Hi Everyone, lets talk about basics. As much as we all love our basics, I am all about adding a little amount of edge to my basics, as it can take them to a whole new level. This amazing jacket from eleven Paris helped in elevating the look of this basic black outfit. Detailing of the white crackled leather makes it look like a piece of Art and is adding a right amount of edge to the jacket. The black color of the leather jacket makes it a very versatile piece of clothing.
I paired up this edgy jacket with this choker neck black top and black skinny jean. The mesh of basics and this eye catchy jacket worked beautifully. I wore these nude strap sandals and I also love this and this as well.
I am absolutely in love with this french brand that is also available in Shopbop, Bloomindales to name a few. I also love this and this jacket from them. Stay tuned for more interesting pieces coming soon on the blog from Eleven Paris'.
Casual is good but fashionably casual is how I would define my style.

Thanks for stopping by
Stay Fancy
Adi xx