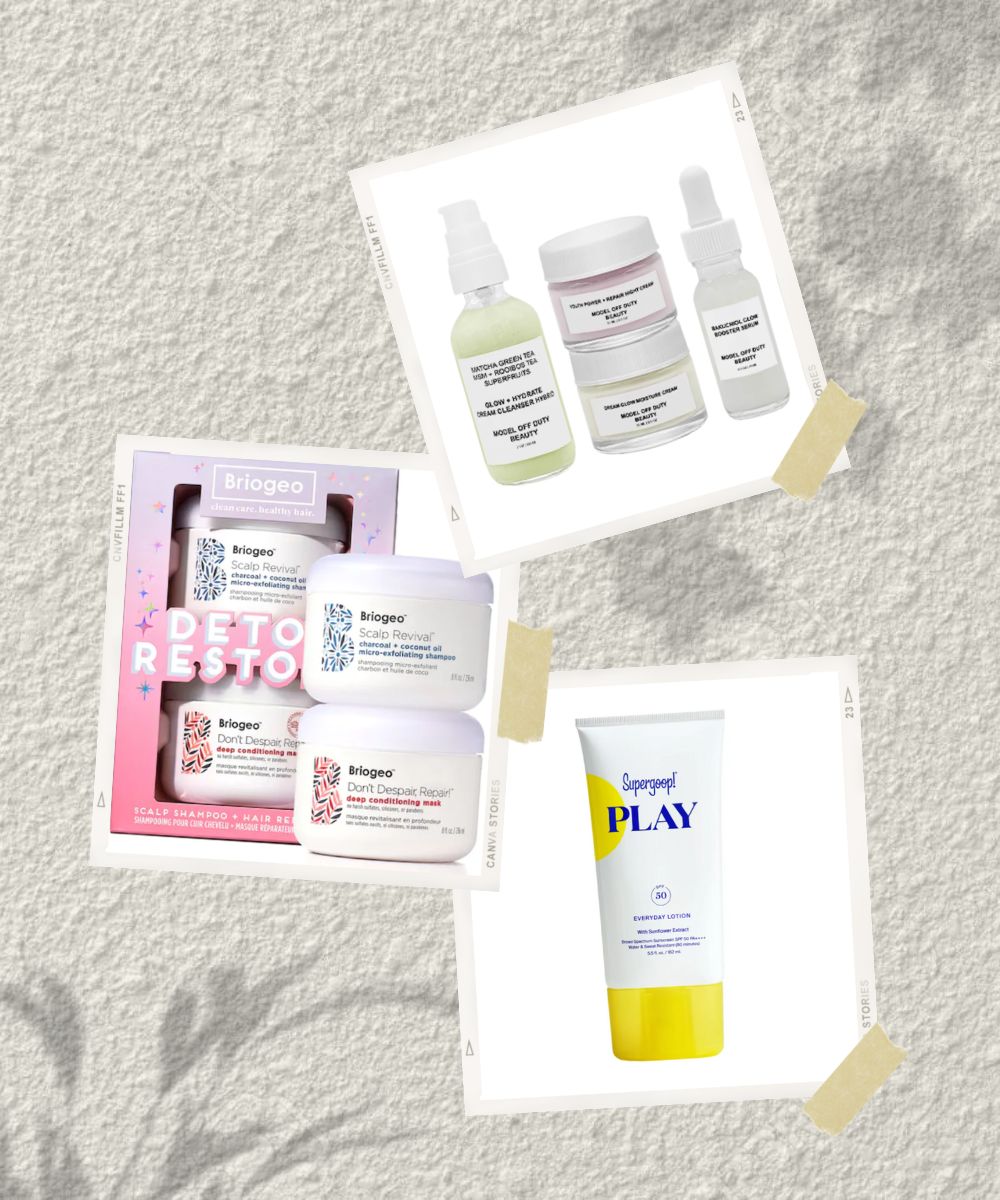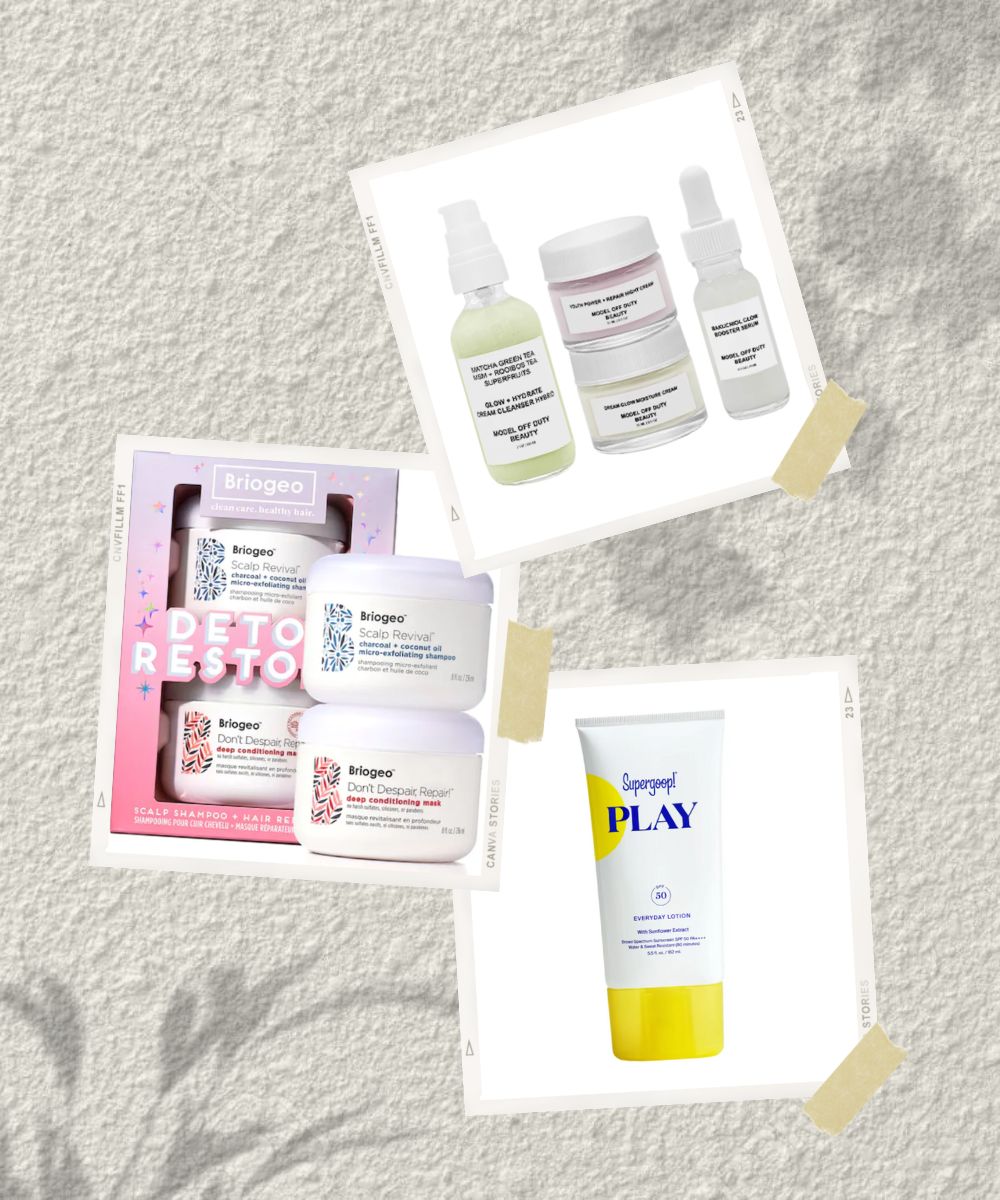 A refreshing vacation is definitely a therapeutic experience. But the sad part is, while it's incredibly calming for the mind and soul, traveling is a tedious affair for the skin and even the body. Particularly, if you travel frequently, you know it takes a toll on the skin. So, if you have been extravagantly traveling, you invite dry, dull, damaged, acne-prone, or even incredibly oily skin. If you are not mindful about your travel skincare, well your skin will definitely remind you for months or even years. No, we are not trying to scare you, because we understand skincare on the go is tricky. Instead, we are here to give you just the right travel skincare tips along with our recommended products.
So, while packing your bags for the most awaited trip, don't forget to pack a little glow. Read on for a list of top travel essentials for a hassle-free feel-good flush. Here's to effortlessly maintaining your skincare on the go. But before that let's assure you, like you, we aim to keep your luggage light; in fact here are some travel skincare tips that are bound to help.
Travel Skincare Tips
Travel Light- Pick Travel Size Versions
Well, this is exactly why your favorite brands offer travel-sized packaging. Not only do they look incredibly cute, but they are also super easy to carry. They are handy, they made your packing easier, plus they are affordable. And since they are tiny versions of actual products, you can actually reuse them when you get back.
Less Is More – Go Minimal
Yes, your skin needs its essential nourishment but we all are well-aware vacations are meant to let go. This is exactly why you need to go minimal and simply your routine. We recommend going for a cleanser, a facial serum, a moisturizer, and sunscreen. That's it.
Remember To Stay Hydrated
You need to hydrate your face as well as your body. Yes, the trick is to pick a hydrating moisturizer and or hydration-filled sunscreen for your body. Plus, drink lots of water.
Go Natural – Healthy and Happy Skin
If you do not want any pimples ruining your vacay pictures, you must pick natural skincare products. Let's face it, you are going to eat a lot of junk, meanwhile, the least you can do is feed your skin with natural superfoods.
Makeup Remover + Cleanser
While you pick your favorite mascara and concealer, do not forget to pick a good makeup remover or probably a gentle facial cleanser to relieve your skin before you doze off.
What To Pick For A Trip?
Here is a list of the top 7 skincare and beauty essentials that you'd definitely need on your next vacation and your vacations to come. You might want to bookmark this list. Just saying!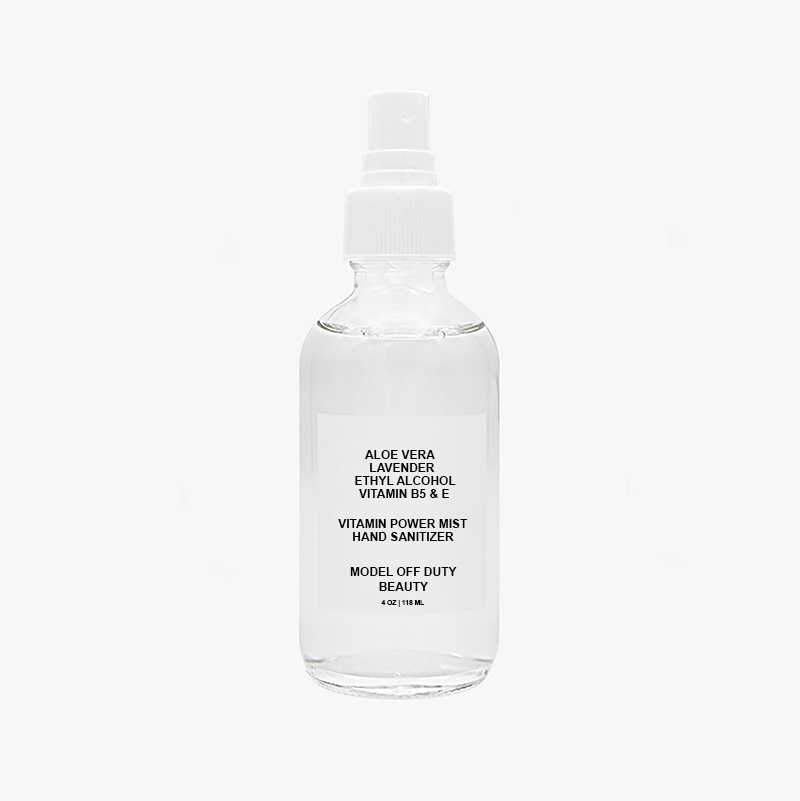 Model Off Duty Beauty Vitamin Power Mist Hand Sanitizer
When we are talking about what to pack for your vacation, the first product has to be a sanitizer. We highly recommend going for the Vitamin Power Mist Hand Sanitizer. This all-clean sanitizer not only smells great but also kills 99.9% of the most common disease-causing germs. Curated with an all-natural formula this product is one of the most skin-friendly products. It is made up of non-GMO alcohol along with Vitamin B5 & E to deliver healthy-looking and fresh-feeling skin.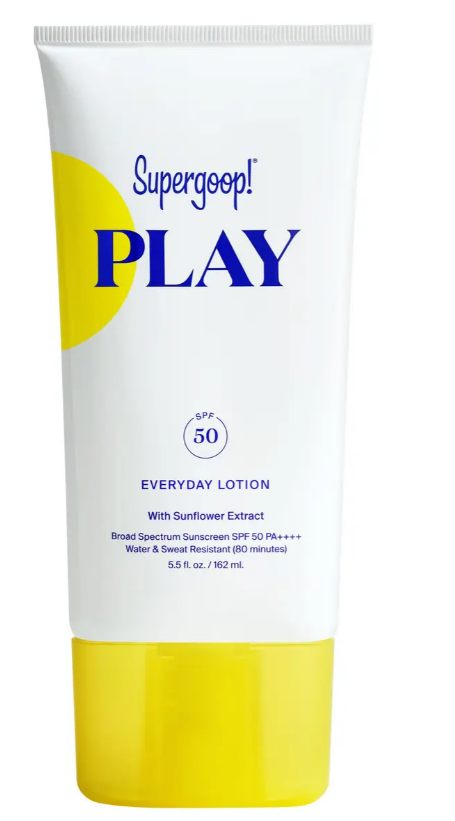 Supergoop! Unseen Sunscreen SPF 50
You can not do without sunscreen when you go on a vacation. We highly recommend the Unseen Sunscreen SPF 50 by Supergoop! This sunscreen is 100% clear, oil-free, and fragrance-free which makes it super-safe for the skin. You can use it for both your face and body.
Model Off Duty Beauty Get Set Go Starter Set
Another skincare set that fulfills all your skincare requirements is this Get Set Starter Go Kit. With all the skincare essentials in travel sizes, this set is specially made for your travel requirements. This set consists of three glow-giving skincare for the best vacation selfies ever.
Superfood Skin Glow Mask
Dream Glow Moisture Cream
Dewy Me Vitamin C Cleanser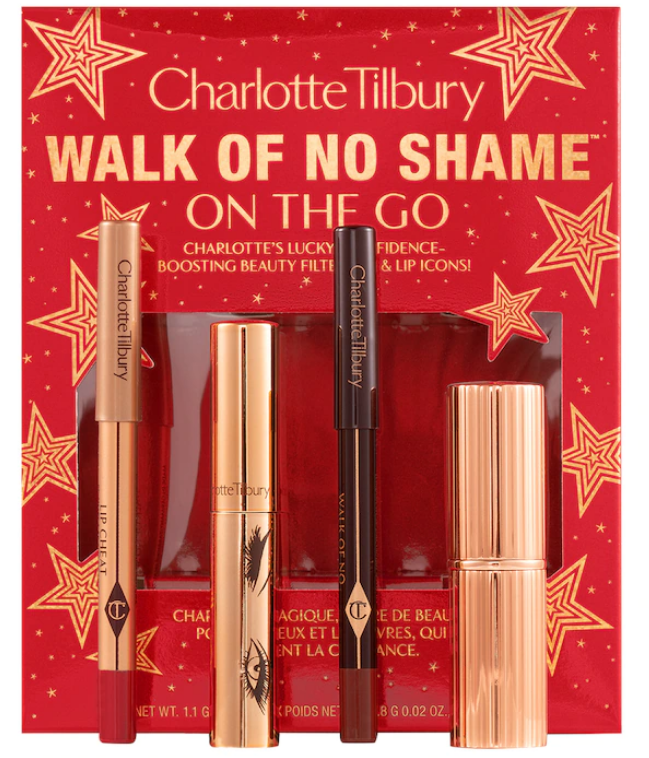 Charlotte Tilbury Walk of No Shame Eye + Lip Set
This four-piece set by Charlotte Tilbury is a limited-edition set that consists of a full-size Matte Revolution Lipstick along with an eyeliner, a travel-size Lip Cheat Lip Liner, and volumizing mascara. You must pick this Walk of No Shame set right away for all your makeup requirements.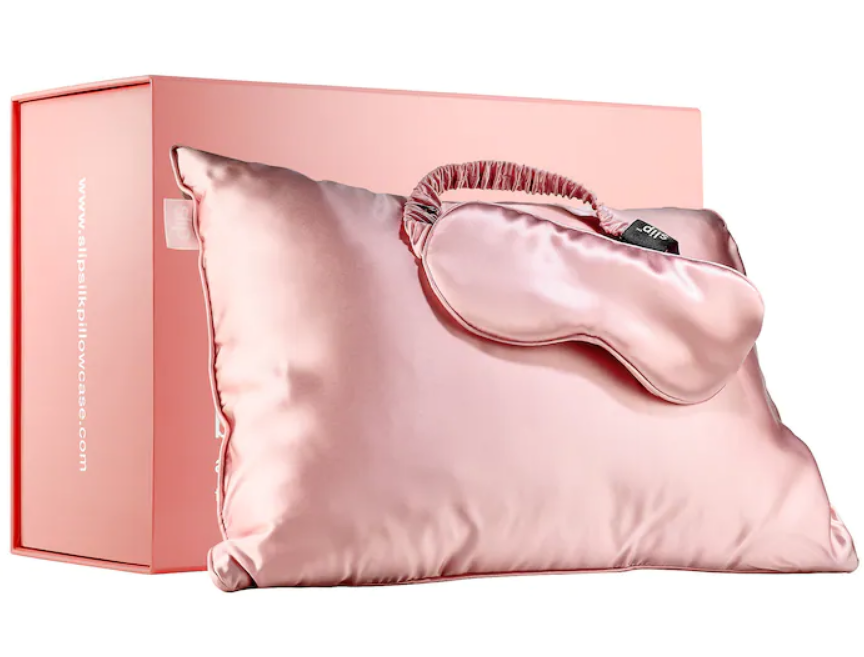 While we know you are not actually going to sleep a lot on your vacation, this kit by Slip will help you make the most of your mini naps. This set comprises a travel-sized pillow and a matching sleep mask. Made up of supreme-quality mulberry silk, this kit is definitely a sleep essential.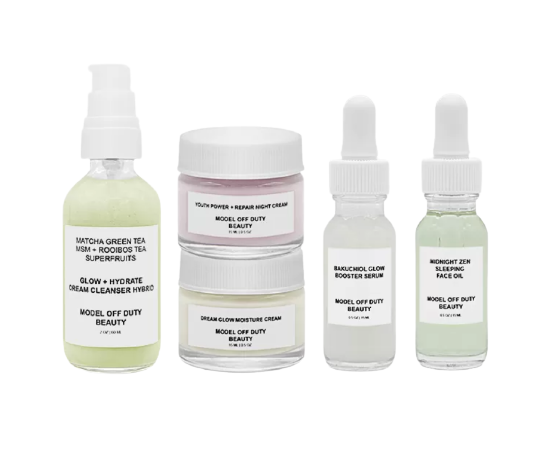 Model Off Duty Beauty AM – PM Glow Skincare Set
If you struggle with dull skin, this clean beauty set is your savior. Composed of all-natural products; this skincare set can help you achieve visibly brighter and healthier skin. The set consists of five travel-sized products namely,
Glow + Hydrate Cream Cleanser Hybrid
Bakuchiol Glow Booster Serum
Dream Glow Moisture Cream
Midnight Zen Sleeping Face Oil
Youth Power + Repair Night Cream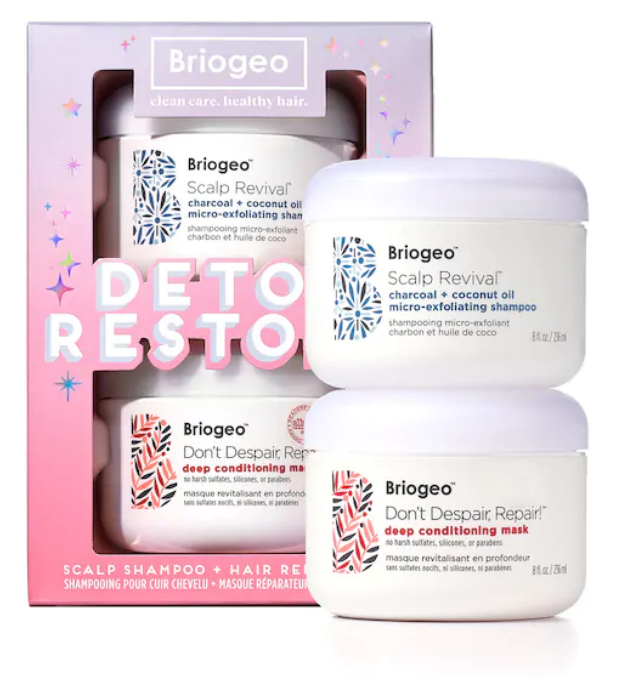 When on vacation, you have got to take care of your hair. Pick this Detox + Restore Kit to achieve healthier hair on the go. It is safe and suitable for all hair types and textures. This Set contains a Scalp Revival™ Charcoal + Coconut Oil Micro-Exfoliating Scalp Scrub Shampoo along with Don't Despair, Repair!™ Deep Conditioning Mask.