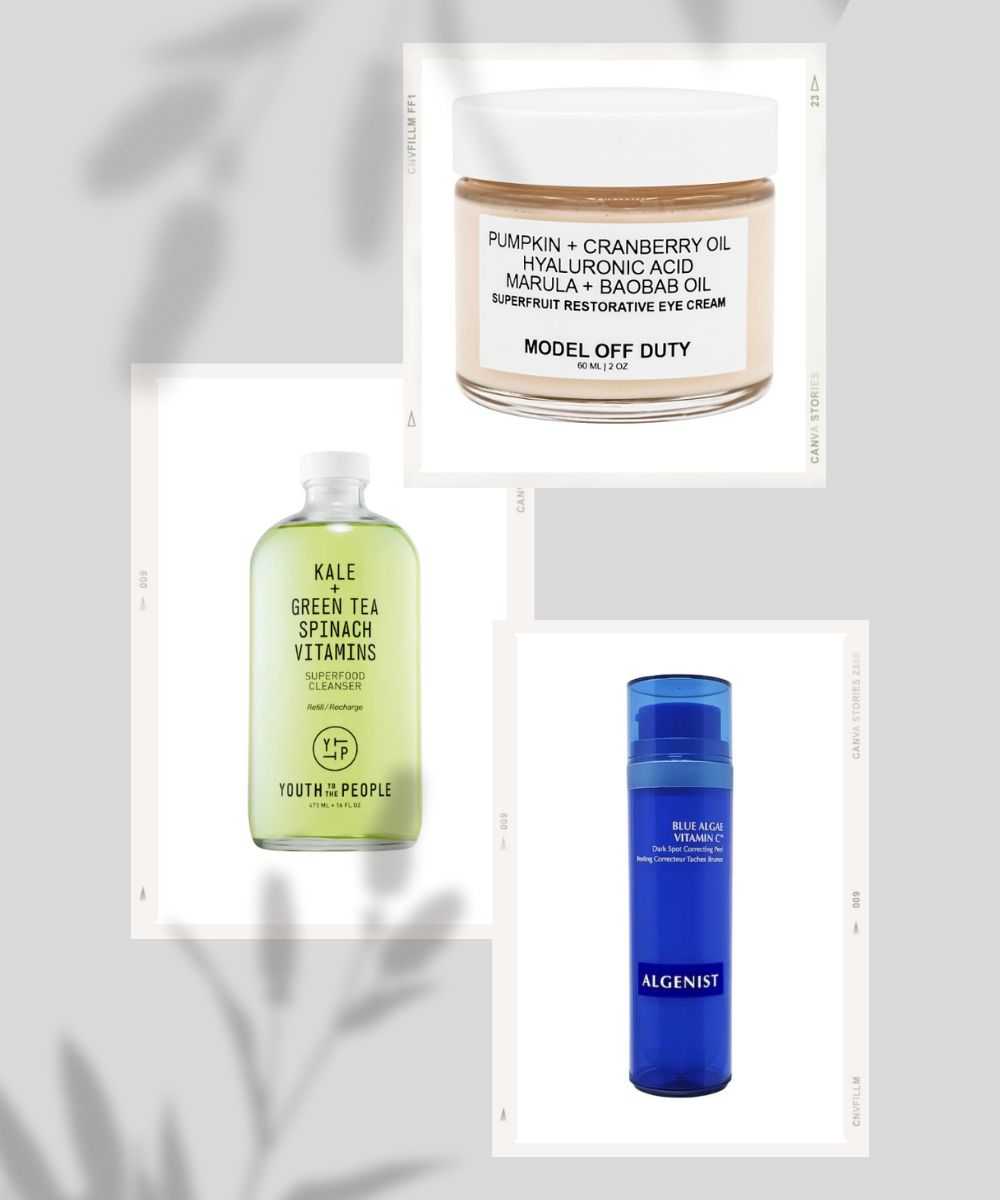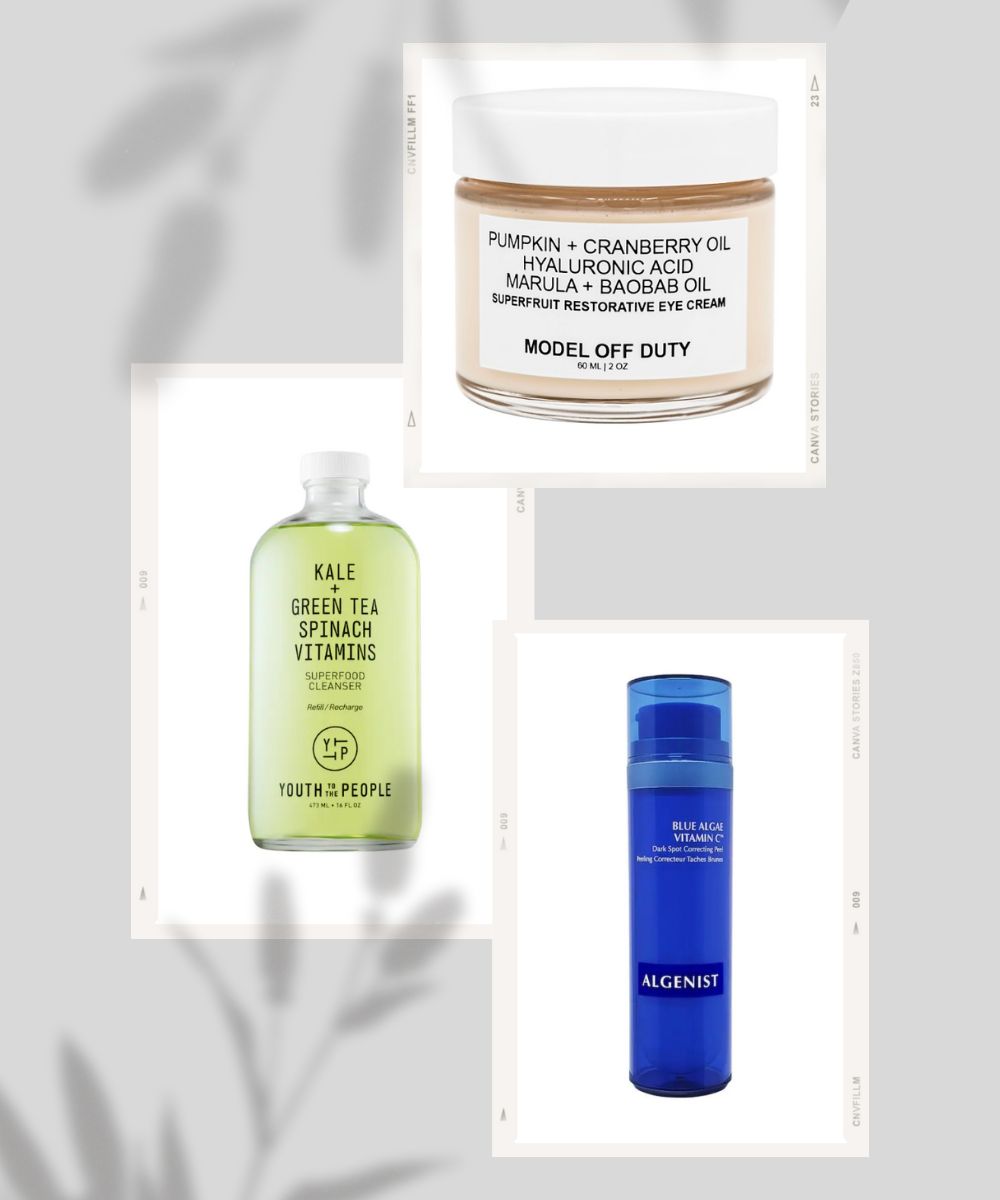 You might have the best skincare regimen ever, but if you are not updating and changing your routine with changes in the nutritional requirements of the skin, your efforts are bound to fail. However, if there's one thing your skin always needs is nourishment-filled skincare products. So, whether you are looking to create a new nutrition-filled routine or you are updating your existing routine with nutrition boosters, we have got you covered.
We have picked out nine extraordinarily nutrition-filled products that can help you pump up your skincare routine. We have made sure to pick out products that will be suitable for all skin types. Every enlisted product is like a burst of nutrition for your skin. Pick any nutrition-filled product to incorporate the powers of targeted ingredients in your routine to beat your skincare woes. So, what are you waiting for? Read on to curate the ultimate nutrition-filled routine.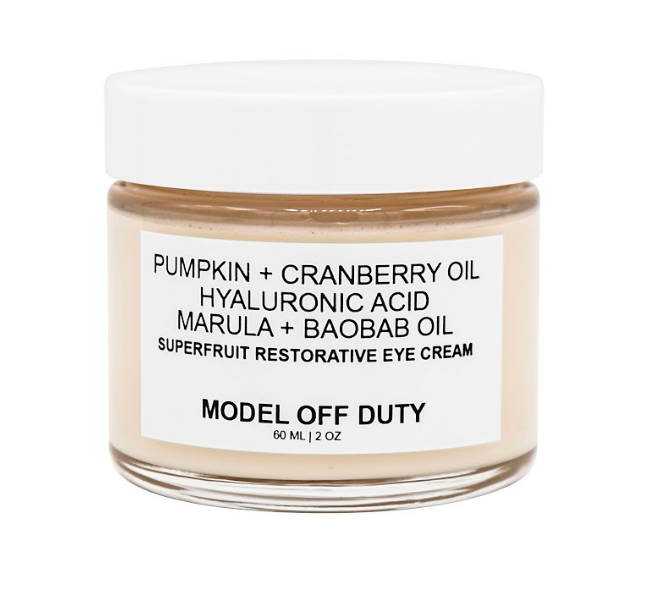 Model Off Duty Beauty Superfruit Restorative Eye Cream
If you are looking for the perfect product to boost your regimen with natural nutrition, you must pick this superfruit-rich eye cream by Model Off Duty Beauty. This clean beauty cream is a burst of nourishment for your skin. It is filled with the powers of naturally sourced pumpkin, cranberry oil, hyaluronic acid, marula, as well as baobab oil. Just a few applications of this clean beauty cream can instantly hydrate the delicate skin around your eyes. Curated with super-safe ingredients, this regenerative eye cream is all you need for a refreshed-looking complexion.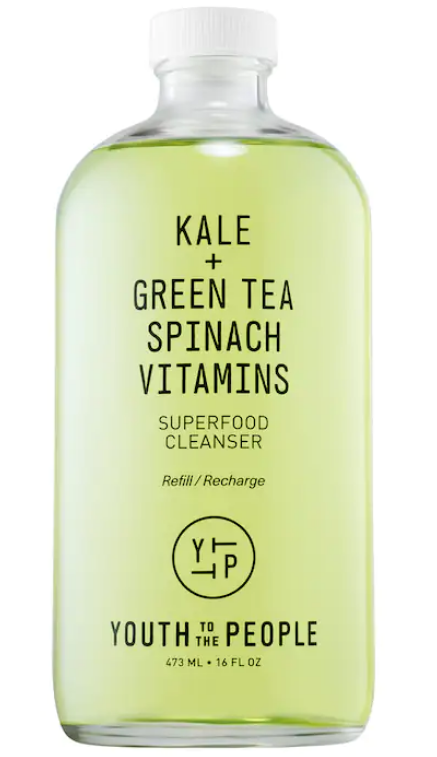 Youth To The People Superfood Antioxidant Cleanser
When we are talking about nutrition boosters, this green juice face cleanser by Youth To The People is definitely a must-have. Curated with a fabulous blend of ingredients like kale, spinach, and green tea, this face cleanser has the power to cleanse and comfort your complexion. Suitable for all skin types, this cleanser is the perfect addition for clearer, plumper, and radiant-looking skin in an instant.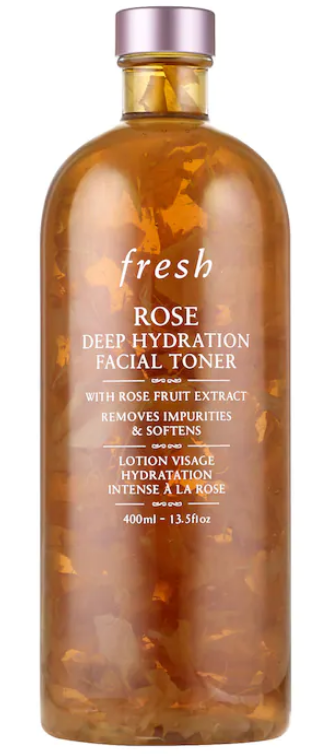 Fresh Rose & Hyaluronic Acid Deep Hydration Toner
Another bestseller that's definitely a nutrition booster is this Deep Hydration Toner by Fresh. With a completely safe and alcohol-free formula, this toner can boost your skin with the powers of real roses, rosewater, rose oil, angelica leaf extract, along with real floating rose petals. Add it to your routine to achieve a well-hydrated, clarified, and even-toned complexion.

Tata Harper Repairative Anti-Aging Moisturizer
This silky moisturizer is another outstanding product that can be added to achieve well-moisturized and nourished skin. It is a 100% natural and lightweight moisturizer that works to deliver a well-hydrated, plumper, and younger-looking complexion. Pick this reparative anti-aging moisturizer to incorporate the nutrition of hyaluronic acid, buckbean extract along with an estate-grown beauty complex that includes a blend of 11 vitamins, 18 nutrients, and six minerals.

Model Off Duty Beauty Youth Glow Day Serum
If you are looking for a hydrating facial serum that you can trust, you must go for safer and cleaner products like this one. This Model Off Duty Beauty hydrating facial serum is the best serum for youthful and gorgeous skin. The Youth Glow Day Serum is formulated with all-natural ingredients that are highly potent yet gentle. Pick this for its safe and instant anti-aging effects. However, the best part about this product is it is a face serum for all skin types because it is 100% safe, clean, and vegan.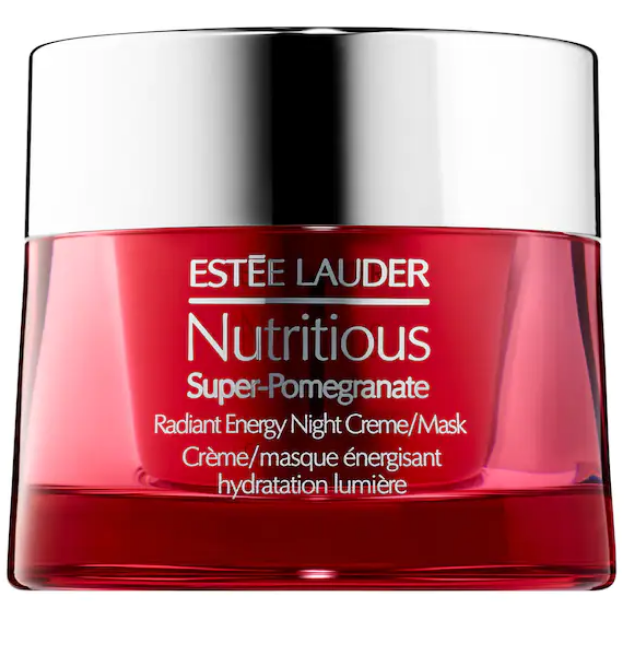 Estée Lauder Nutritious Super-Pomegranate Radiant Energy Night Moisturizer Creme/Mask
This night cream is the perfect product to efficiently activate moisture defenses while you snooze. Precisely crafted to deliver the powers of pomegranate and antioxidants, this cream is all you need for well-protected and healthier-feeling skin. This is the safest skincare product can get; it is dermatologist-tested and non-acnegenic, which means it works without clogging your pores.

Algenist Blue Algae Vitamin C™ Dark Spot Correcting Peel
This vegan correcting peel by Algenist has the power to instantly resurface and exfoliate your skin in a matter of minutes. With the power to eliminate all signs of dark spots and hyperpigmentation, this correcting peel can brighten, smoothen as well as nourish the complexion. Add this to your regimen to incorporate the nutrition of alguronic acid, blue algae vitamin C as well as triple acid complex.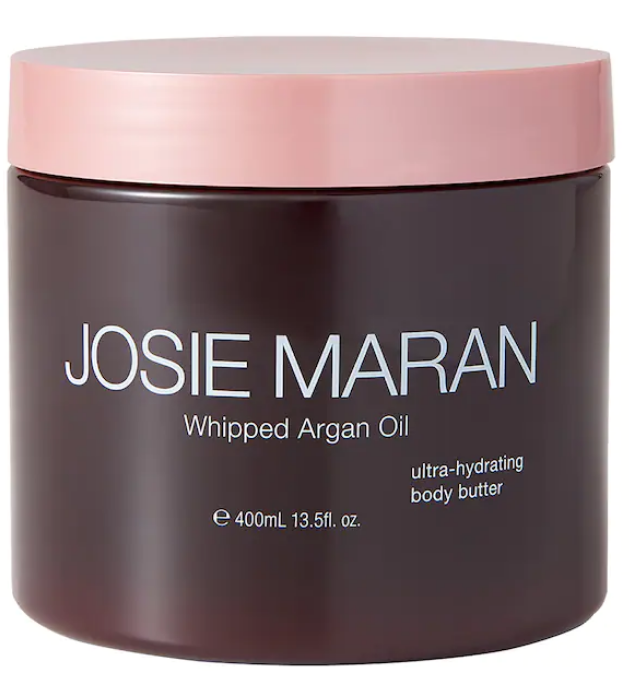 Josie Maran Whipped Argan Oil Body Butter
Another cream that can fill your routine with nutrition is this Argan Oil Body Butter by Josie Maran. With the goodness of pure argan oil, this product is as good as a buttery perfection. Filled with the powers of skin-soothing ingredients like argan oil, shea butter, as well as white tea extract, this body butter is lightweight, long-lasting, and extremely quick absorbent.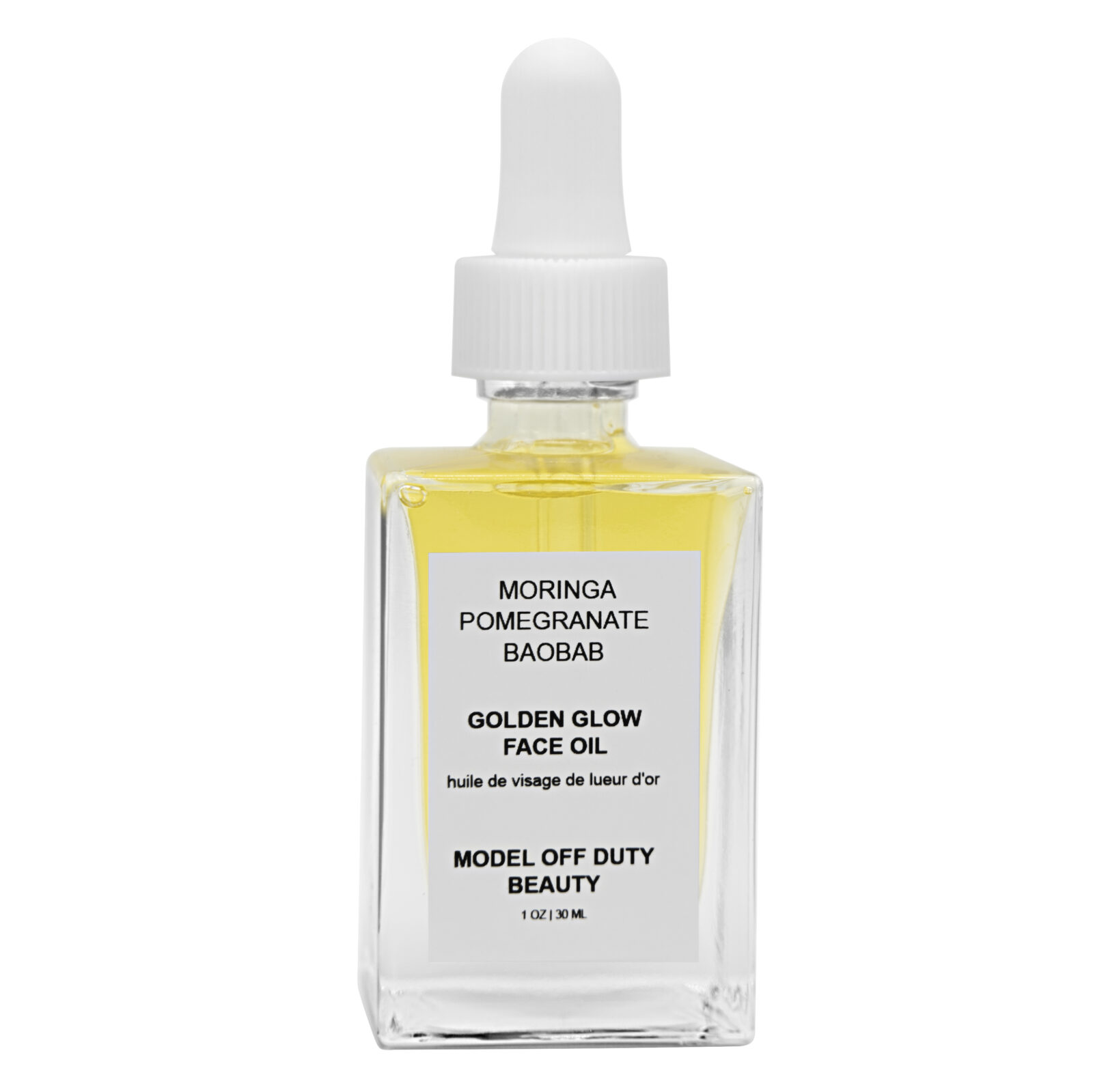 Model Off Duty Beauty Golden Glow Face Oil
This precious blend of moringa, pomegranate, and baobab is one of our top favorite products to add essential nutrition to our routine. With the power to efficiently soothe your skin, this stellar facial oil is all your skin craves. Specially designed to balance your oil production, this facial oil is one of the best nutrition boosters that can give you a grease-free glow. Along with that, this oil is completely clean, vegan, and free from questionable ingredients. Incorporate this oil into your regimen to introduce the nutrition of moringa, baobab, pomegranate, and argan into your routine.